A Little Contemporary, A Little Industrial, A Little Chic, And A Whole Lot of Comfortable!
We are super thrilled with this before and after! When our clients asked for a modern look and were not afraid of industrial design, we took their very old, very tired, very original 25+-year-old condo with very low ceilings and maxed it out! I insisted all the "fake" drop soffits be removed: we redirected the air ducts to a single trunk to max out the ceiling height and incorporated the necessary soffits into the design. Modern and cleverly used track lighting, sconces, and pendants helped to keep the ceiling maxed right up to the concrete ceiling of the floor above. Porcelain tile thin set on a running bond, reflective tile and long uninterrupted counters give a spacious feeling to the limited square feet.
Necessary building utilizes and pipes that once lived in big boxed out walls that made the spaces feel compartmentalized now live in a round column that I designed with round glass penny tile that is also a torcher at the top, offering abundant indirect lighting to the space!
The Kitchen has the best in Miele appliances for the cleanest in cabinetry integration and perfect appliance sizes needed for a couple to enjoy quick vacation retreats to the beach! Garage door style uppers offer the appearance of height with the double stack and at the request of the client: stainless steel panels behind the ribbed glass doors offer the opaqueness needed to conceal items inside.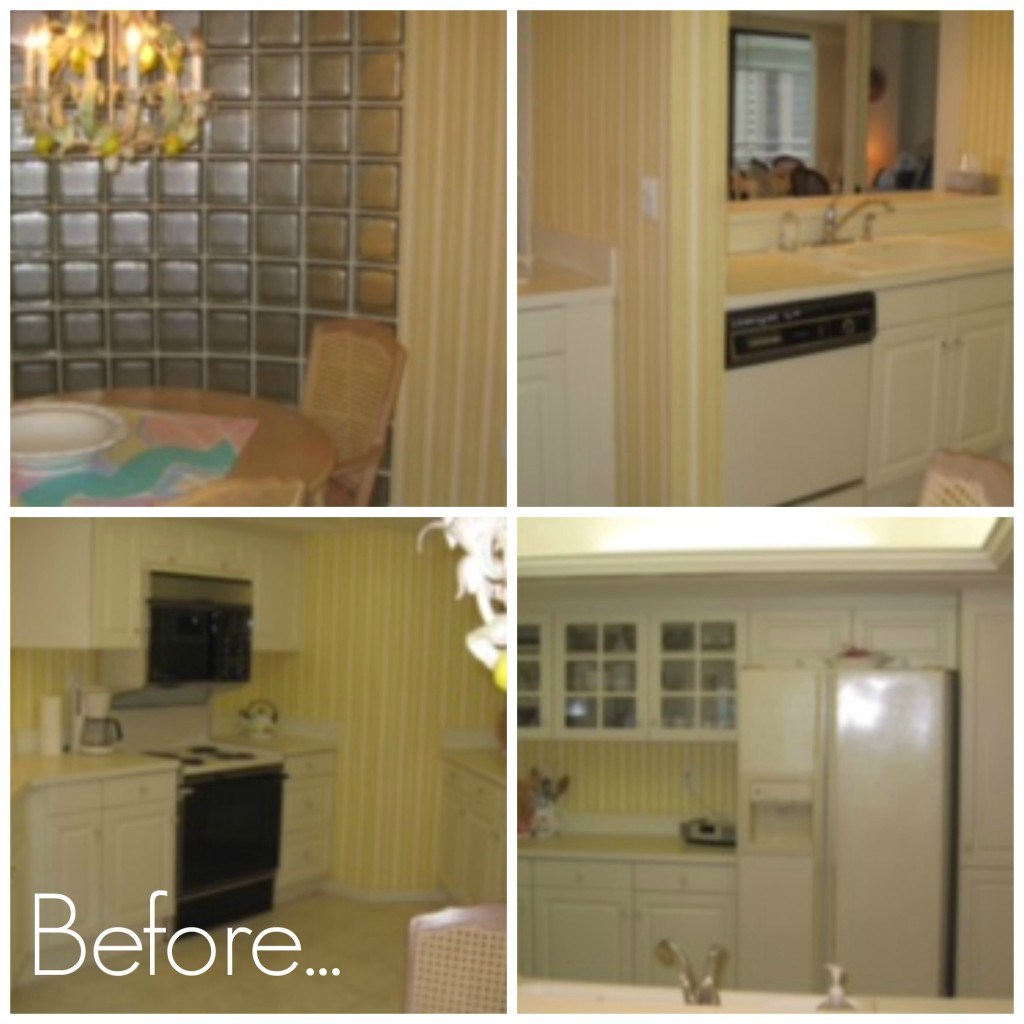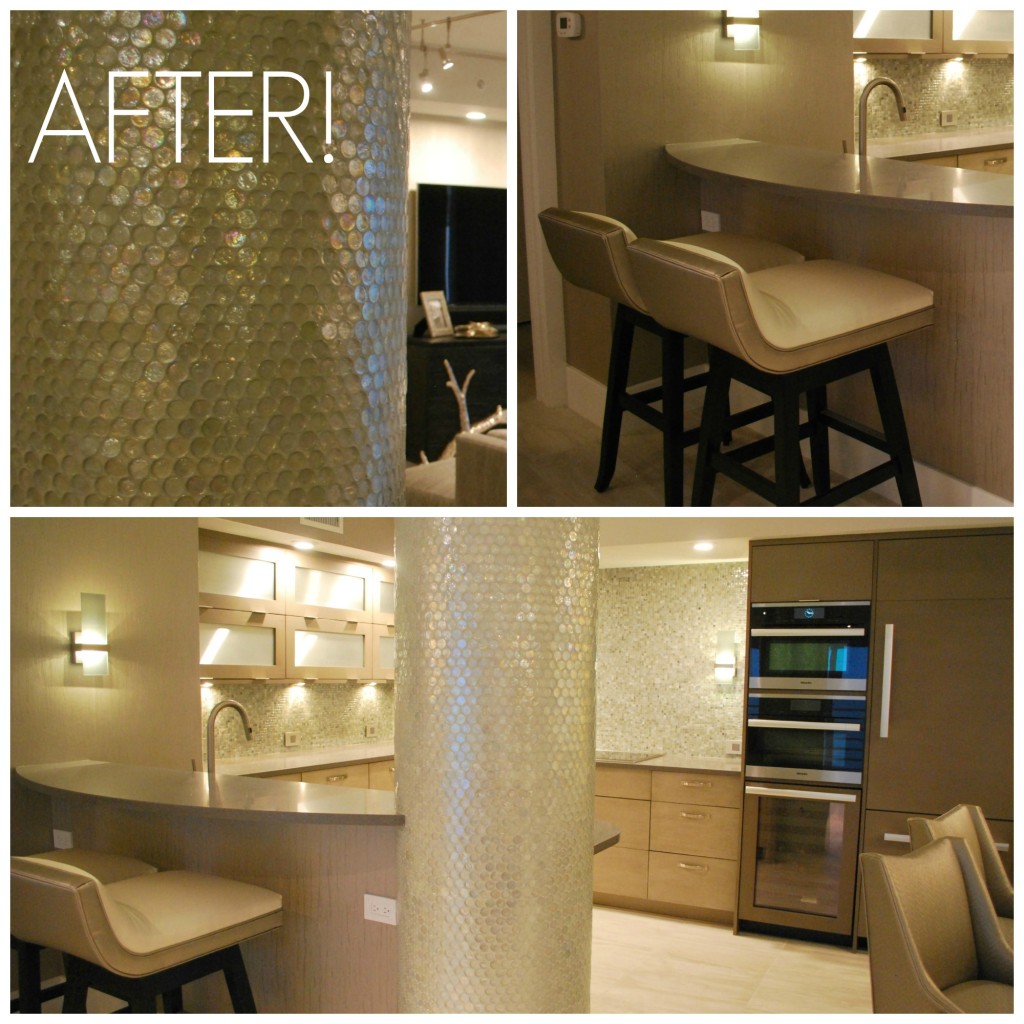 The Master Bath is open, open, open! The tub, shower and vanities all flipped and traded spaces, and although there are challenges in some condos with not being able to move any pipes in the slab, I figured out how to utilize all the existing pipes and it's a tremendously successful before and after!! Slipper tub built into the old shower nook, open spacious shower built in the old Jacuzzi tub spot and separated his and her vanities for long useful counters and lit framed mirrors.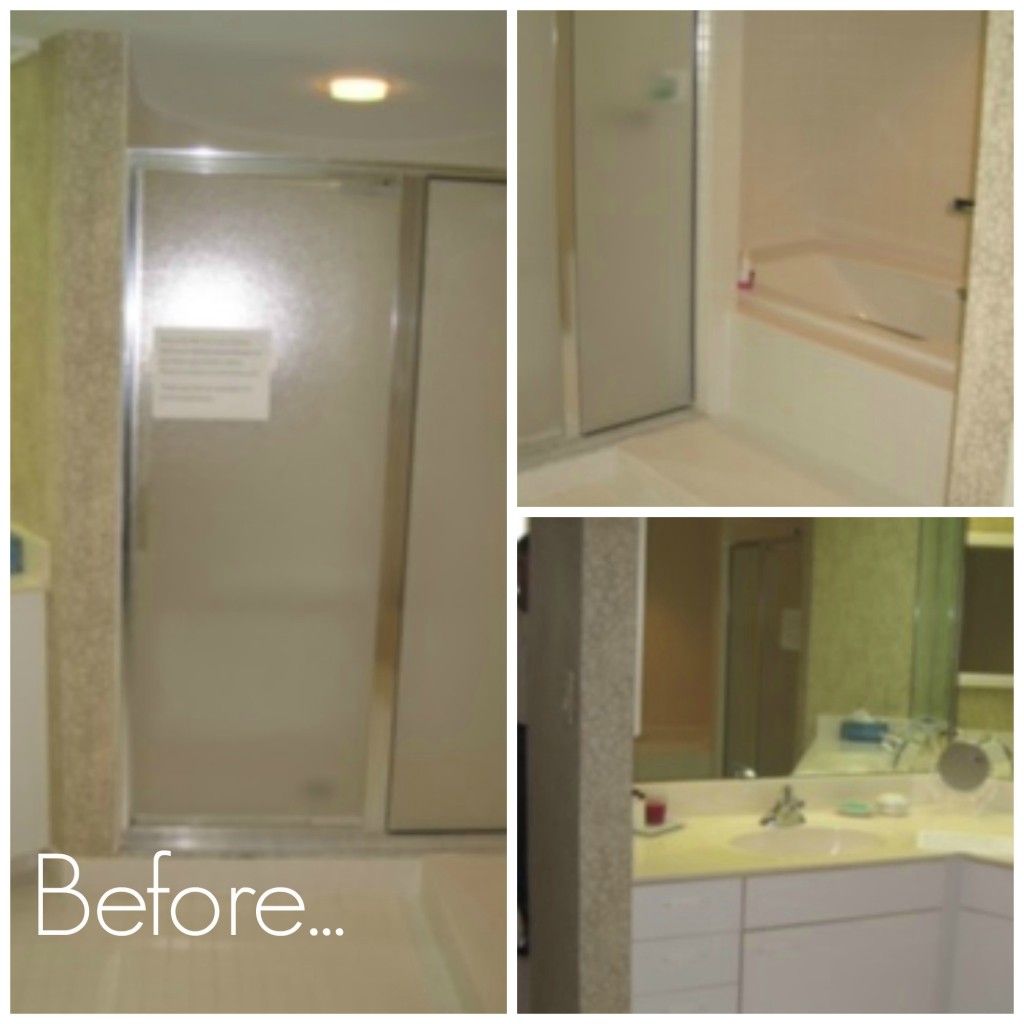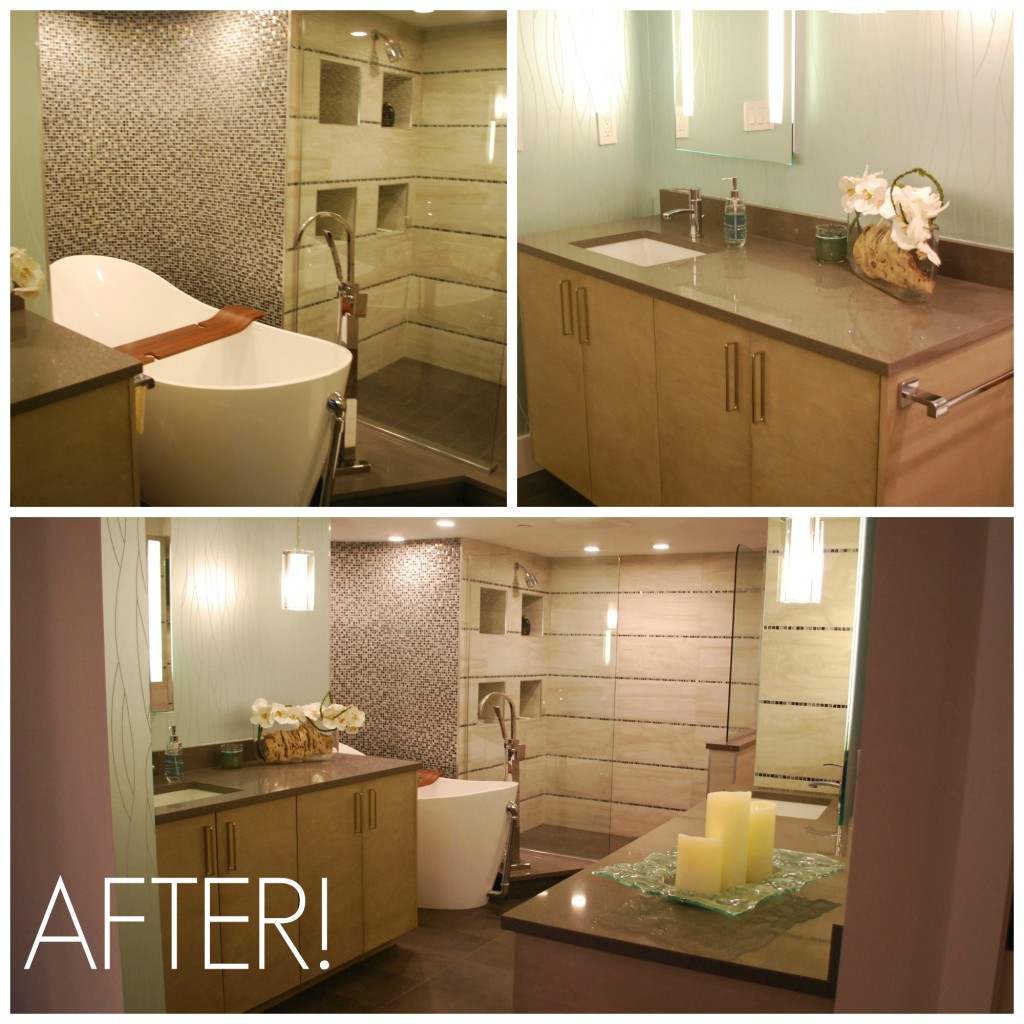 Hope you enjoy these two amazing before and after shots: join us on Instagram and Facebook for more shots of this and other amazing finished spaces!