Why Use a Designer? Why Use Odyssey?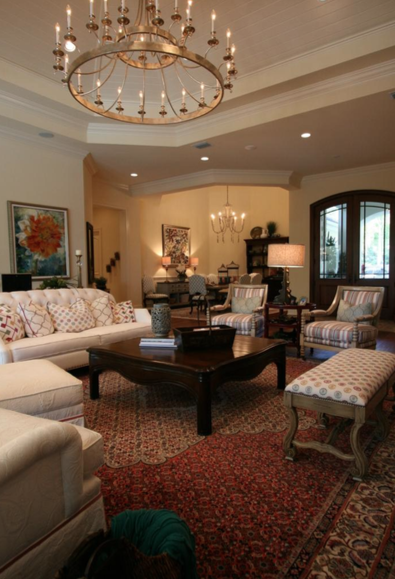 The achievement of comfort in the home where one can relax, feel at peace and be happy is the best accomplishment, right? No matter how big or small, after designing pied-a-terres that range from 1000 square feet to beach side mansions of 25,000 square feet…your home is where your heart is. I know first hand from moving clients this summer from large spaces to small and small to large, that the best compliment to hear is, "I'm so comfortable and I feel so happy here". If the human heart is not happy an urge to keep searching for those creature comforts will cause one to edit and refine one's environment until comfort is achieved.
I've never met anyone completely comfortable after buying a "spec" home. The razzle dazzle of the first impression may have sparked the interest to buy the property, but that seems to quickly wear off if the surroundings don't meet our inner personal needs that everyone has. Our true and independent idea of comfort and style need to be fulfilled. That personal mark has a passion to override what doesn't feel right or isn't comfortable. We see every day in Naples multi-million dollar homes selling completely furnished but shortly after move in, the art and some if not all of the furnishings quickly make it to the closest consignment shop.
It's more than just decorating or designing a space; its about listening to what makes our clients comfortable that drives Odyssey Interior Design. Add this to our vision and passion and we can meet our clients' expectations.
Each client I have met and had the pleasure to work with is so completely different from the next. We are not famous for a particular style, the style we design is completely client driven. We are constantly eager to find that true passion in our clients heart for what makes their home a special place for them, their personal style. I love that I can see a fabric and think only of one client that might like it. I love seeing a particular piece of art that screams another client's name.
I cut every fabric sample right out of the book; its makes my clients cringe, but once chosen for a particular project it's impossible to imagine another project with the same intent. I must say after trying to use a fabric twice, it always harvests for me the name and personality of the first client to have it, and it is always dropped from the conceptual design phase before ever using it again!
On a daily basis, we flip through books and open up mail to see the latest introduction from a manufacturer and each particular print or color we see, we all know exactly which client's name is on it! Buyers of large showrooms must be remain impersonal to attract the "general public", but as a personal design firm like ours, we can focus on every detail, right down to a fringe that we know may be over the top for one client or the icing on the cake for another.
Beyond the decorations; an emotion is established. A home has to have that great feeling, a positive emotion and unseen truth that everything is just right. It's not taught in text books but learned by experience. Recently on a job site visit all the drawings in the world could never explain the outcome of real human perspective; how it was really going to look. So confused the carpenter stared and questioned, "But how?" My reply was, "Maybe it was just divine intervention".