Le Grande Salon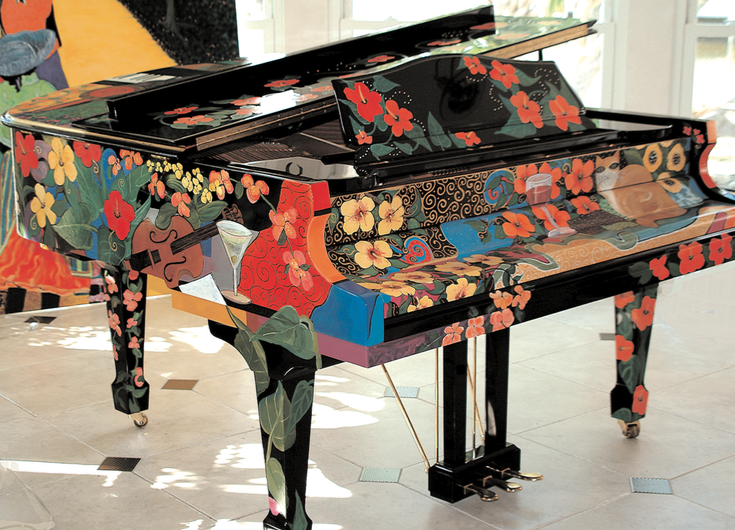 Le Grand Salon, a unique and notable space, not found in every home. In fact, some luxury homes I've had the pleasure to design have steered away from including this space or they've minimized it to such an extent it could be considered as an expanded foyer, or enhanced greeting area.
I have had the opportunity to design some magnificent Grande Salons and they are precisely that: grand! From the grand piano, to grand fireplace with grand soaring ceilings, considerable planning is routinely involved as all details are meticulously crafted, leaving little to chance. A great analogy regarding the Grande Salon and the family room would be to compare it to someone dressed in a fine tuxedo or elegant evening gown, formality, and prestige abound while a family room evokes casual attitudes and utility; one can envision kicking back their heels on a plush leather sofa in their favorite pair of jeans. The formal Grande Salon and the casual family room fundamentally reside at opposite ends of the spectrum.
With that said; why have a Grande Salon at all? It sounds pretension, can be too big and many owners complain that it's rarely used. After all, it's generally a faux pas to put a TV in the salon so what could it possibly be good for! It's a place to have tea while the philanthropist in you dishes out a check for you beloved organizations, it's a place for your guests to sip an aperitif with hors d'oeuvres, and it's a place to listen to your grand piano as the notes waft into the magically high ceiling above. But most of all, it's a great place for a grand Christmas tree with thousands of twinkle lights, stunning glass balls and sparkly ribbon.
We don't have a Grande Salon in our humble 1960's "cottage", but I love to hear how clients might be using them in their homes, so please share your stories! Perhaps you may use the Salon to pose for an artist portrait or maybe you just like swinging from the chandeliers!
I find staging Le Grande Salon to come naturally to me based upon my background in Theater design. As a Theater designer, one is focused on setting the mood by creating an environment with proper furnishings, custom details, and effective lighting. Since Le Grande Salon is generally used on special occasions and is viewed as a showcase piece as guests enter the front door, this room must remain "on duty" and ready at all times. With proper design, one would only need to whisper, "lights, curtain, action" and with a swift touch of a button your home can be transformed for "entertain" mode, as you stand charmingly by the front door welcoming in your guests! "Darling, the Culbertson's are here." (A line from my favorite Chevy Chase movie "Funny Farm".)
Since this room is barely touched and is generally off limits to kids and pets, beautiful and collectible items may adorn the shelves, imported hand knotted rugs of wool, silk may grace the floor and an incredibly carved stone fireplace with above mantel detail that may stretch to the heavens. The Grand Piano positioned lovingly into the corner with lid posted high, showing off its strings, dazzling chandelier, and usually a magnificent and striking painting tells us all about your dignified and special taste. I adore le Grande Salon and if you want to crash on the sofa, you have the wrong idea; this room is for proper etiquette only!