A little Vintage, a Little Coastal, a Whole Lot of Comfortable!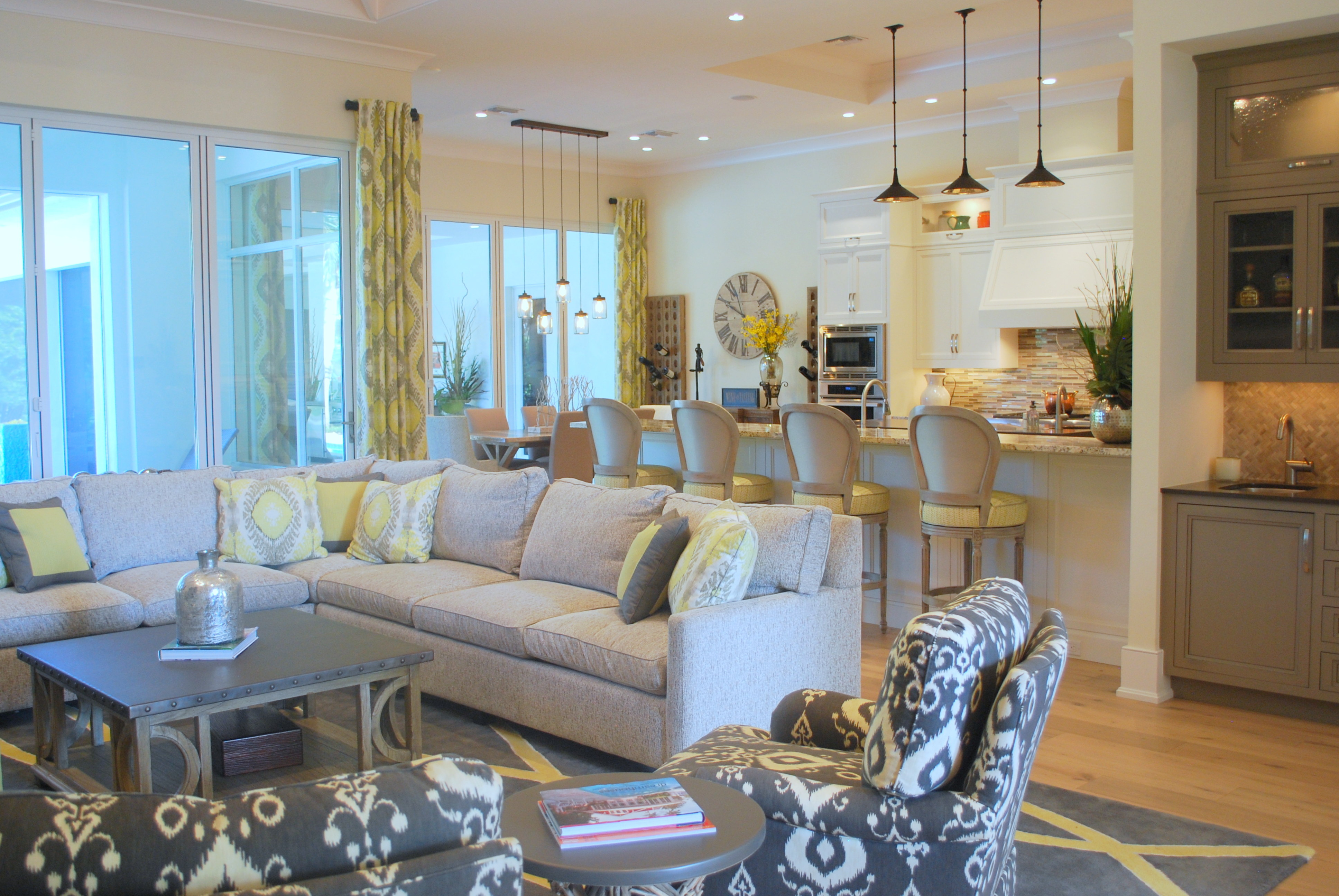 Love this place! Another successful Interior Design project and proud of it! This home turned out great for this family of four to enjoy awesome winters in Naples, Florida! Cool colors with warm intentions this house surpasses any model home with its unique and individual flair. The home presents itself with the grace of a high end residence with all of the details but has all the welcome signs that say, "Come in and stay a while!"
We used mostly natural fibers of cotton and linen blends with prints of bright lime hues with grey undertones, natural colored case goods with vintage rub through finishes and accessories with organic appeal to soften the otherwise edgy white lines of the built-ins, high ceilings and open spaces. The lighting fixtures are bold, unique and even bit industrial adding a statement and proper scale to each environment. All of the upholstery is exclusively from our Seems Like Yesterday line with custom selected fabrics. Window treatments are simply done with cartridge folds on rods; double rods are used in some instances for traversing sheers to add privacy yet still offer tons of light, with the pool side simply graced in stationary side panels to maximize the openings and to add the color needed take your eye around the huge open concept living space.
A picture is worth a thousand words, so stop reading here and please enjoy our latest finished project from Odyssey.